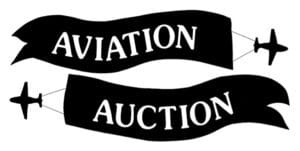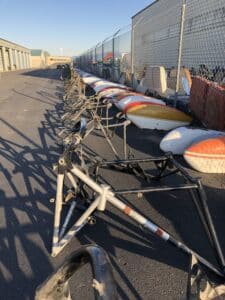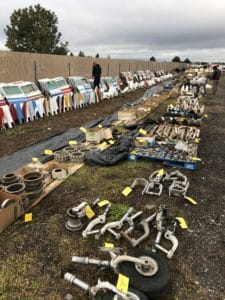 My wife Karen and I have spent the past 12 months separating 38 years of aviation trash from treasures. We have done our best to organize this huge mess and increase the sales through marketing and organization. Things have gone pretty well but the reality is we find we only have about 10-20 percent of what people contact us to purchase. So we have decided to do a full reset of the business inventory. On October 24th thru 28th Starman Brothers will auction about 98% of our parts inventory here at our facility in Deer Park. Based on the responds so far we expect several hundred serious buyers to descend on this quiet little airport for the aviation sale of the decade.
If you cannot attend you can still place a Proxy Bid for anything you think you might want. Contact our office for info on this or just download THIS FORM and fill it out before the bidding starts Friday.
Many of our customers have asked if we are shutting down. The answer is a huge NO! We still have 10 aces of over 300 aircraft that have been picked over for sure, but are still teaming with parts. We also plan on putting the cash we create back into the many opportunities we run across every day; hopefully more relevant and newer inventory. Of course we will still be providing recovery and storage services but will now have much needed space to do a better job.
Thank you for your business and continued support..
Kevin & Karen Eldredge