This very clean C182Q was in for complete restoration, wings removed and painted when firewall damage caused owner to throw in towel. We had firewall repaired and aircraft is presently being reassembled.
Airframe
Great condition, wings painted and ready for assembly.
Engine
O470 has 2432tt but cylinders overhauled about 80 hours ago.
Prop Specs
Zero since overhaul 2016.
Modifications / Conversions
Exterior
Fuselage paint is above average, wings were stripped and painted white.
Avionics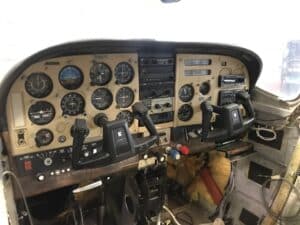 IFR, autopilot
Interior
Several to chose from.