This is no joke!
This owner recently passed away just as his dream aircraft was in the final stages of being completed. The estate is not interested completing the aircraft even though it had actually completed 12 flight hours of the 40 required for certification. I personally sold this aircraft to the owner while running EAC , so I am very familiar with its condition and specifications. Basically he wanted the ultimate Evolution 850. No expense has been spared to build one of the last Evolution airframes.
Visit Evolution 850 Specs Here
How we intend on selling this aircraft: The estate is not interested in accepting any liability for the build of this aircraft and have contract with DAS to sell it in Groups without data-plate. Although it is presently complete and in flying condition we will disassemble once a buyer or group of buyers are finalized. We are not interested in selling individual parts at this point but are looking for buyers to present offers for up to 5 separate portions of the aircraft listed:
Airframe – Group 1
The Evolution airframe kit is completely finished and has flown 12 hour to date. The paint is perfect (accept one repair needed around spinner flange) and no expense was spared on the build. All the lasted revisions to the kit we were working on before company shut down are included in this aircraft; updated hydraulic/gear system, joggled wing with de-ice boots, latest Enviro touch screens, improved AC electric AC system.
Engine and Firewall Forward – Group 2
BRAND NEW Pratt & Whitney PT6-140A – This engine produces 867 horsepower and is one of only 3 Evolutions sold with this engine. The firewall kit was again the latest revised version and is complete. Even the engine mount was analyzed by third party engineering group and beefed up to make sure it could handle the significant increase in torque from the original 750hp version -135 engines.
Propellor – Group 3
Brand New MT 5 Bladed Propeller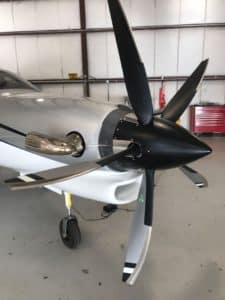 Avionics Suite – NEW Garmin G3X and Wiring Harness
We are still waiting on detailed but this is the latest version of the G3X dual screen EAC Avionics package with all the goodies. G5 backup, Garmin 750, etc. This new style panel is perfect and will slide into any existing Evolution if you are looking for upgrading your aircraft.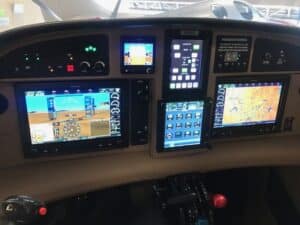 Interior
This is the most beautiful interior I have seen put into an Evolution. The colors are light neutral sandstone and and the installation is flawless. At over $50,000 this was meant to be simply the best attempt to date to finish this wonderful flying machine.
Declaimer: This aircraft will NOT be sold as a complete flying aircraft but is the proposed Groups listed. One buyer may buy all the groups if their offer is accepted but the sales receipt will be parts only and it is entirely up the buyer to "complete the build" and apply for certification.
NOTE: One item removed from aircraft that is now being held for ransom by the manufacture because of financial difficulties with EAC is the pressurization controller. For this reason the aircraft cannot be pressurized until EAC works this out. Contact me directly to discuss your interest.